Sponsor a pastor scheme at £10 or more per month.
For £10 a month, you can enable a pastor to be supported in providing for the basic needs of themselves and their families. As being a pastor is an unpaid job in Uganda, often the pastor is building their own house by hand, and farming the land, just to make ends meet. When the harvests fail, they are often left without food. This money helps them put food on the table for themselves and their family. Pastors send termly updates about themselves and their families, these will be passed on to you as a sponsor.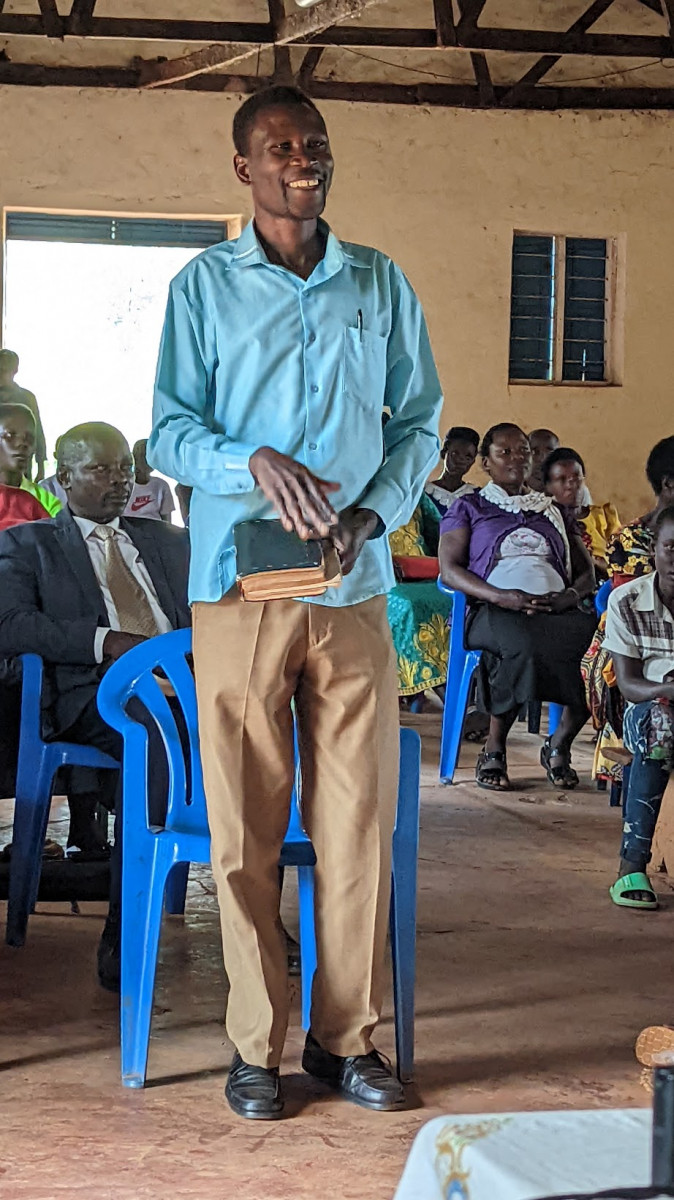 Photo: Richard Tuesday, one of our current sponsored pastors
---
There is currently a great need for more child sponsors and more pastor sponsors. Children are going without education and their basic needs, while pastors are being forced to neglect their calling in order to go out and try to earn money to support their families.
If you think you might be able to become a sponsor, please click the button below or contact our Administrator via the contact form.
Thank you.