The team spent two nights at Kibaale-Ssanje with Samuel and his family, including his
son Shammah who had just returned from university for the holidays. Shammah is
training to be a surgeon in Ishanka and is doing very well, his English is excellent and
he is a highly curious young man (now 23 years old). The team all particularly enjoyed
getting to know him.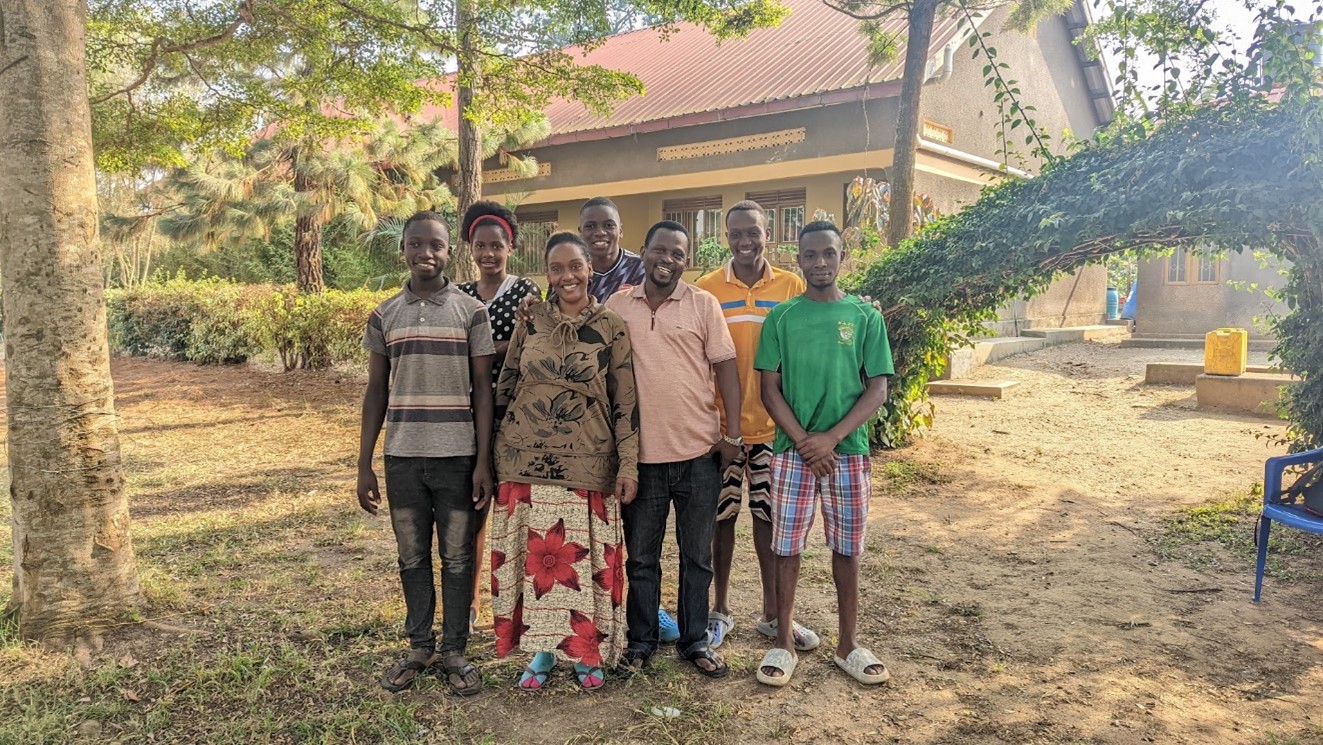 Photo: Samuel and his family

Chris and Rachel also got to meet Samuel's wife Grace for the first time (Jon had met
her on his previous visit in 2018). Grace is a wonderfully caring and gracious woman,
an excellent mother and cook and a faithful and skilled intercessor. Both Chris and
Rachel took to her immediately and it was clear that her and Samuel share a deep and
special bond and that Samuel's children have a very close relationship with her. There
was still some reticence from the church towards Grace which is because of the fact
that both her and Samuel were divorcees when they married but the team have heard
recently from Samuel that this issue has now finally been put to rest.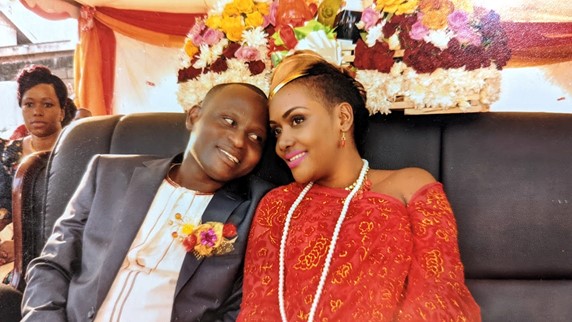 Photo: Samuel and Grace at their Introduction (this is similar to an engagement in
England but with more commitment).

Whilst with Samuel, the team also got spend time with both Frank and his wife Zam,
who came to stay with Samuel while the team were there. This was a wonderfully special
time and the team spent a lot of the days sitting with Samuel, Shammah, Frank and
Zam, catching up and discussing church business.
The team were also able to travel to the lake to see Frank's church which is holding up
well, and the work that is being done on his home. As part of this, they met Frank's
new grandson; Skye, who was just nine days old, as Frank's son is staying with his father
to help build the new house after the old one was damaged in an earthquake.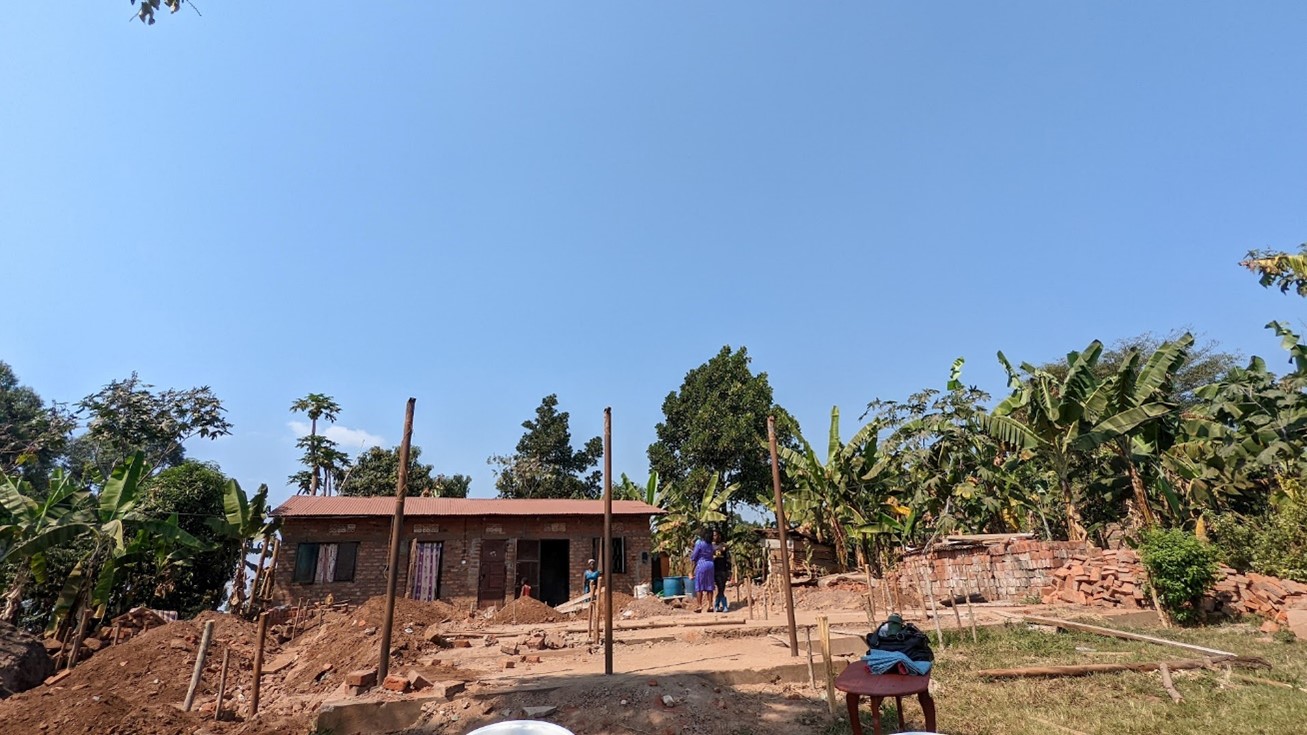 Photo: Frank's old house has mostly been cleared in anticipation of building the new house

The team also travelled to Zam's new church building which is a very well-constructed
pole barn out deep in the countryside. Zam has a brick built family home at the back
of the church and between herself and Frank they care for around 22 children, who are
a mixture of adults, children, biological children and adopted/cared for children. They
are certainly very busy!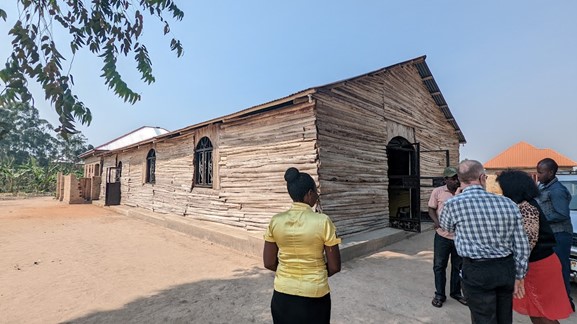 Photo: The team meet some members of the congregation outside Zam's new church
building. Her home can be seen with a white roof in the background.

Samuel's school is also doing very well, and whilst some children had returned home
while reports were written up, a good number were at the school, including several
sponsored children.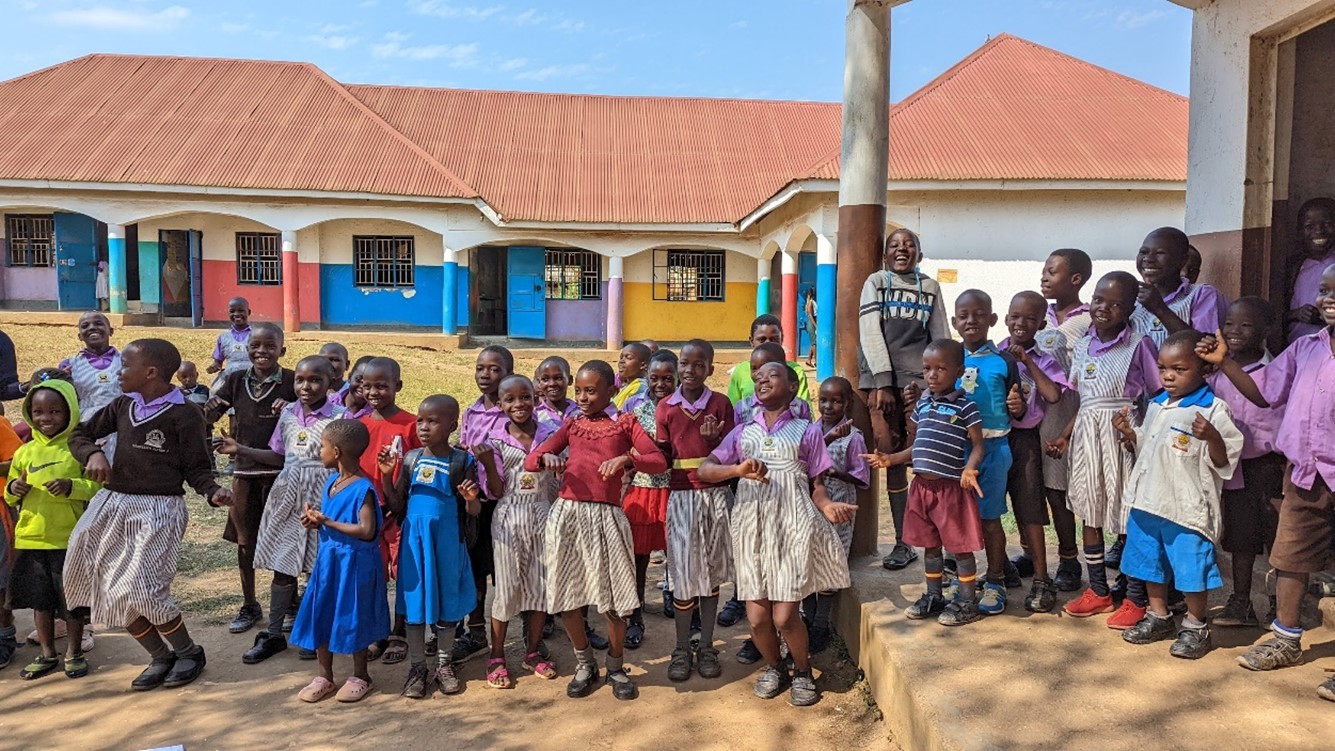 Photo: The children at Samuel's school sing for the team.