On the penultimate day the team split, with Chris and Rachel traveling with Martin
Sebuggo to Kalasa, and Jon travelling to meet with Paul Ssemwanga at Luwafu
(described below).
Kalasa school is doing very well; it is the highest performing school in the area and has
a long waitlist. Yet Martin and Gertrude are committed to helping those who cannot
afford schooling and prioritise these students over fee paying students. Unfortunately
over the pandemic the school suffered from another robbery where the school desks
were taken and burnt for fuel. This means that at the moment they only have desks
and chairs for Primary Seven and the other classes sit on the floor and use their laps.
However, as a result of the recent robbery, Martin and Gertrude have hired a
nightwatchman to secure the school which will prevent this happening again. The
school are also short on teachers after the pandemic meant that many teachers turned
to other work, or to higher paying schools. As a result, many of the teachers teach
multiple classes or subjects which is unusual in Uganda.
The church is doing well; it now has a tiled floor and a PA system and is very smart.
The team did not get a chance to meet with anyone from the church but we gather
that it has a strong congregation.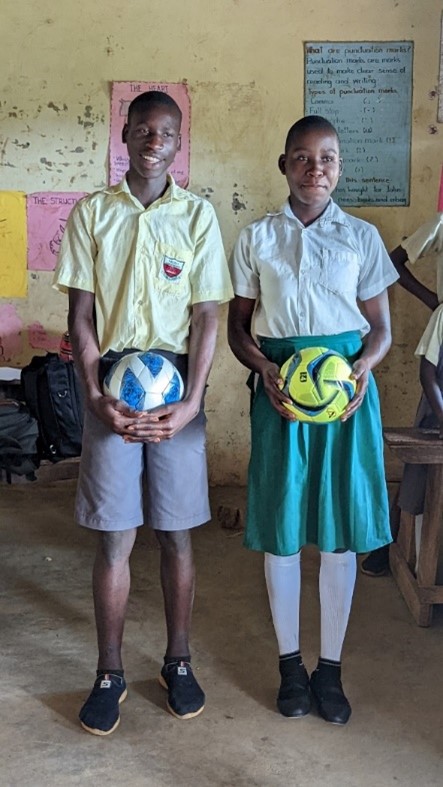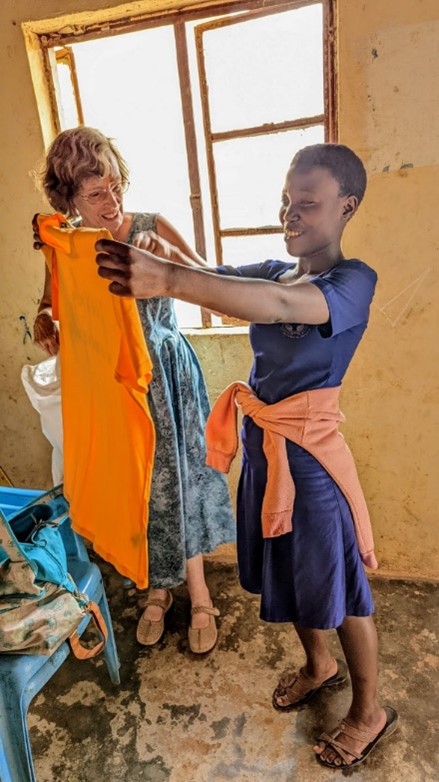 Photo: The head boy and head girl with their new footballs which were donated by
the team (left) and Chris meets with her sponsored child; Jovia (right)